Ole Bull Chamber Choir is a classic chamber choir from Bergen, Norway.
The choir consists of 24 singers dedicated to classical choral music with artistic leader and conductor Jon Flydal Blichfeldt.
Upcoming concerts and projects:
Next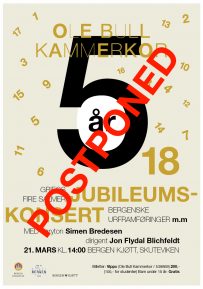 Our planned concert on March 21st at "Bergen Kjøtt" is postponed due to the coronavirus.
2020
June 4th – 7th: O19 – Mini tour in Vestland County with Norwegian folk songs
June 9th: O19 – Folk song concert in Bergen
August 18th and September 1st: Open rehearsal/auditions
September 11th: Bergen Culture Night 2020
October 24th: Requiem by Gabriel Fauré
December 5th: Advent Concert with classical Nordic Christmas music
2021
Fleischmann International Trophy Competition, Cork International Choir Festival, Ireland